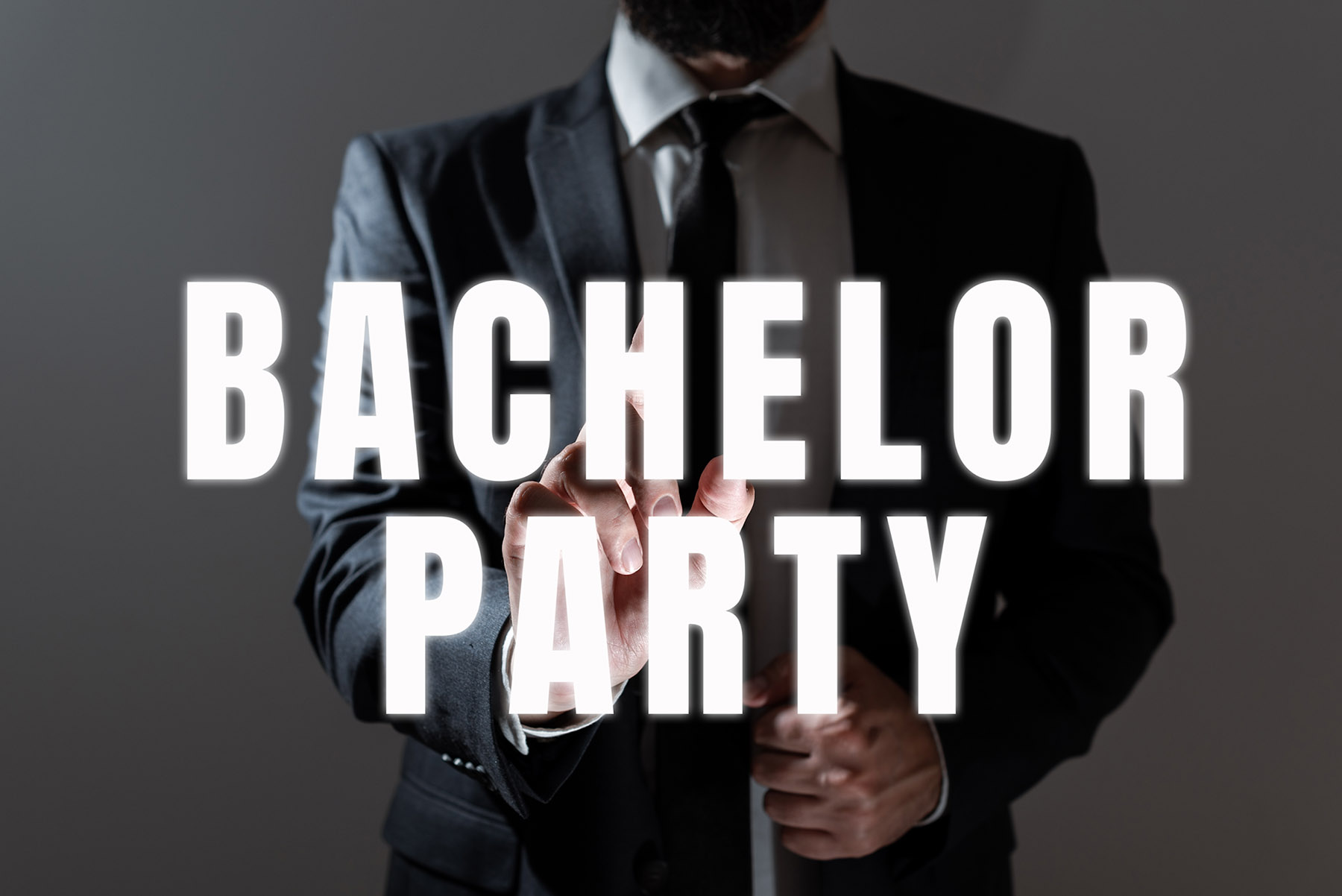 Are you planning a memorable bachelor party weekend in Scottsdale? Look no further! With its magnificent lodging, variety of exciting activities and unique experiences, the city is sure to provide an amazing time for everyone involved. So get ready for one epic gathering filled with fun adventures that will make your Scottsdale bachelor's night unforgettable!
Short Summary
Experience the ultimate Scottsdale bachelor party with ATV tours, pool parties, golfing adventures & more!
Enjoy unique activities like live bull riding and Salt River tubing to make your weekend unforgettable!
Make it extra special with convenient transportation options & luxurious resorts for a perfect stay.
Top Scottsdale Bachelor Party Ideas
For a truly unique bachelor party experience, why not make Scottsdale your destination? This vibrant desert oasis is home to stunning golf courses, an array of exciting outdoor activities for nature lovers and thrill-seekers alike, as well as buzzing nightlife in Old Town. From exploring the dramatic Sonoran Desert to hitting the wild party scenes of Old Town, there's always something fun going on!
To add even more excitement to your weekend getaway try out some one-of-a-kind experiences such as renting a party bike tour around town or doing live bull riding at Salt River Tubing. If you're looking for somewhere special to stay then look no further. The Stick Resort with its luxurious amenities is perfect for groups!
So if you're seeking an amazing alternative from traditional Las Vegas bachelor parties – plan yours in glorious Scottsdale today!
Golfing Escapades
Golfing in Scottsdale is a true golfer's paradise, with over 200 courses throughout the Phoenix area. When planning your bachelor party golf escapade, you will be presented with an array of options including Estancia Club, Desert Mountain Club and Troon North Golf Club, all at par or even exceeding expectations to those found in Las Vegas.
Alternatively, for a more laid-back experience, TopGolf can provide that exact thing: food, drinks and of course entertainment! It's suitable for any skill level so whether seasoned vet on the links or total novice everyone will have a great time enjoying this timeless activity during their Bachelor Party weekend getaway!
Thrilling Adventures
Are you and your friends planning an unforgettable bachelor party? Look no more. The stunning landscape of Scottsdale for a myriad of thrilling activities! From hiking Camelback Mountain to mountain biking through the rugged Sonoran Desert, there's plenty of adrenaline-filled fun waiting for your group.
But if that isn't enough excitement for you, why not take it up a notch with Green Zebra Adventures' Tomcar tours? This off-roading ATV journey will guide you through the breathtaking Tonto National Forest, so strap in and get ready for one memorable ride at this special celebration!
Vibrant Nightlife
When it comes time for your bachelor party, Scottsdale's nightlife provides the perfect experience. From wild poolside celebrations at W Scottsdale and Hotel Valley to wild poolside celebrations at W Scottsdale and Hotel Valley. Whether you're taking in a concert of live music at Desert Botanical Gardens or sampling premium spirits from Fox Cigar Bar, you'll find something that fits perfectly with your last evening of freedom. Of course, don't forget Old Town, an energetic array of bars and nightclubs await those ready to get their party on! With so many options available here in Scottsdale for one memorable bachelor celebration, this is sure to be an unforgettable occasion.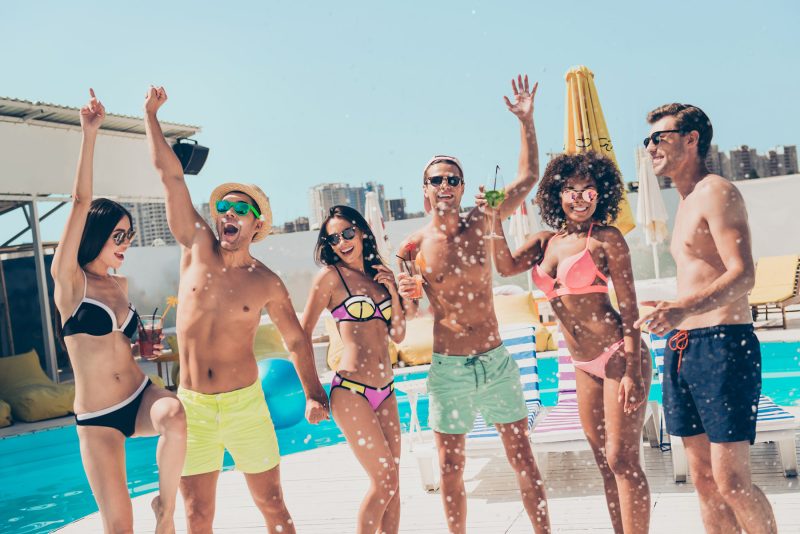 Ultimate Scottsdale Bachelor Party Itinerary
For an exciting Scottsdale bachelor party, we have put together a three-day itinerary that has something for everyone. From pool parties to thrilling ATV tours and golfing activities, you are guaranteed fun the entire weekend! Don't forget your supplies. Make sure you pack all of the necessary items in order not miss out on any part of this amazing experience with your friends. With our help, there is no doubt that it will be worth every minute spent preparing!
Day 1: Adventure and Old Town Exploration
tart the bachelor party in style by enjoying a hearty breakfast at one of Scottsdale's local hotspots like The Mission, The Henry, or the Breakfast Club. With energized stomachs and plenty of enthusiasm, it will be time to embark on an ATV tour through Tonto National Forest. During this exciting experience, you'll get to explore Arizona's stunning views as never before!
When evening falls, take your friends back to Old Town Scottsdale for some fun! Known for its vibrant atmosphere full of bars and restaurants, there is no shortage of entertainment options available here – from the upscale District area all the way down to the trendy Riot House district – nothing can stop you guys from having a great night out celebrating together!
Day 2: Pool Parties and Craft Beers
To begin your second day in Scottsdale, enjoy a scrumptious brunch at one of the trendy eateries like Arcadia Farms Café. Take part in an energetic pool party extravaganza at Maya Dayclub. Sip on some drinks and dance to the live DJs with a beautiful desert backdrop all around you.
In the evening, head over to any of numerous local breweries for some savory grub and craft beers – pick between Four Peaks Brewing Company, The Perch Brewery or The Wren House depending on what type of vibe you are looking for! Enjoy this laid back atmosphere as you spend time sipping delicious suds with friends by your side.
Day 3: Golf, Relaxation, and Whiskey Tasting
On the last day of your Scottsdale bachelor gathering, treat yourself to brunch at Ohso Brewery & Distillery before hitting some golf balls on one of Scottsdale's acclaimed courses. Whether you're an expert or a more casual player, taking in the beauty of Arizona while spending time on the course is a great way to relax and unwind.
To conclude this special weekend celebration for the groom-to-be, experience Second Story Restaurant & Liquor Bar with its varied whiskey offerings and intimate moody ambiance. Don't forget their bottle service – which will make it unforgettable!
Best Accommodations for a Scottsdale Bachelor Party
For a bachelor party, Old Town Scottsdale is an ideal spot with its lively entertainment district and proximity to North Scottsdale's great restaurants. There are plenty of options for accommodation here, including the W Scottsdale, Hotel Valley Ho and Marriott Courtyard. If you're in a larger group seeking lodging comfort and space then Airbnb should be your top priority. These range from stylish flats all the way up to opulent mansions with private pools, just avoid areas south of Indian School Road as they're expensive. Lack of quality.
Unique Scottsdale Bachelor Party Activities
For the most extraordinary bachelor party experience, look no further. Than Scottsdale. This desert oasis provides plenty of activities and experiences to make for an unforgettable celebration! Take your pick from traditional ideas or opt for something more unique like a party bike tour, live bull riding or floating along on Salt River tubes.
From the seasoned bachelor-party veteran all the way to those newbies looking for incredible themed fun – this city offers remarkable options that won't let you down with any standard idea in mind. So don't settle: embrace excitement and create lasting memories with these one-of-a-kind adventures! Try visiting ScottsdaleBachelorPartyVIP.com to help you book your adventures!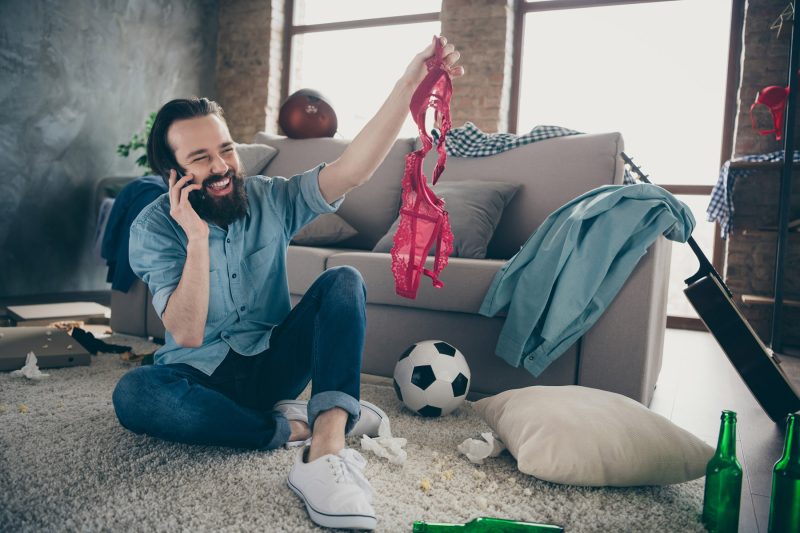 Hiring Private Strippers
When looking for bachelor party ideas, nothing compares to the party atmosphere of hiring private Strippers in Scottsdale. Scottsdale, old town, and surrounding areas of Arizona offer an exclusive and personalized experience that takes a celebration to the next level. By bringing the party directly to your location whether it's a residence or hotel, you can create an intimate and customized atmosphere that caters to your groups preferences. The flexibility and customization that come with hiring private Strippers allow you to select specific performers, routines, and costumes, ensuring a tailored experience that matches your desired level of entertainment. Bachelor party stripper agencies such as OldTownScottsdaleStrippers.com specialize in offering the best bachelor party strippers for you and your guests.
Arizona Party Bike
The Arizona Party Bike provides a unique, eco-friendly way to explore some of the best bars in Scottsdale. This 45 minute tour is driven by your friends and takes you right into the heart of city's nightlife scene. With pedal power combined with fun and laughter guaranteed, it's an adventure that no one should miss out on! Gather up your friends for this party bike journey – Scottsdale has never been more exciting than when experienced from this unique mode of transport!
Live Bull Riding
For an adrenaline-filled activity that will make your heart race, consider heading to Buffalo Chip in Cave Creek and having a go at live bull riding. Climb on top of the beast like a real cowboy with experienced riders there to help even those who have never attempted it before! It's only minutes from Scottsdale and Talking Stick Resort, so you can easily add this exciting experience into your bachelor party itinerary without any hassle. So why not test out what true daring feels like by giving live bull riding at Buffalo Chip a shot?
Salt River Tubing
For a laid-back and enjoyable bachelor party in Scottsdale, why not spend some time on the Salt River? From May to September, tubers can take advantage of all that this natural setting has to offer while catching rays. The rental fee covers everything from parking costs down to tubes themselves and also includes transportation back upstream after tubing is complete, no fuss required!
To its relaxing tube rides, there are plenty of other activities available at the Salt River including kayaking, fishing or camping if you're looking for something different. Whether it's peace out on the water with friends or taking part in another outdoor sport like angling – an excellent way celebrate your special day awaits here.
Must-Visit Scottsdale Restaurants and Brunch Spots
A bachelor party in Scottsdale is sure to be a memorable one, with the city's plethora of delicious food options. Gather your friends and check out some of the top restaurants for treats like Lolo's Chicken & Waffles or Old Town Tortilla Factory where they serve up mouthwatering meat dishes along with their signature margaritas. For something more relaxed but equally satisfying, you'll find plenty of brunch spots offering delectable bites from omelettes to pancakes and beyond, all guaranteed to tantalize your taste buds!
Sports and Events for Bachelor Party Fun
For sports enthusiasts, Scottsdale is a destination like no other. From professional sporting events to golf tournaments and even NASCAR races (not to mention the annual Spring Training baseball games), any bachelor party itinerary in this city would be sure to make an impression!
Why just stop at attending such exciting activities? The area also hosts numerous music festivals as well as food and drink gatherings throughout the year. So if you're planning on having your own bash for that special event, it might be worth looking into what options are available – live music perhaps or gourmet treats from local vendors could take things up another level!
Relaxation and Spa Treatments for Men
After a hectic weekend of partying and exploring, the time to unwind has arrived. Scottsdale provides an assortment of spa treatments tailored for male groups that would be perfect for bachelor parties or weekends. Treat yourself with options such as massages, body scrubbing and facial services, giving you all the restful comfort needed before returning to your normal life routine!
Popular spas intended specifically for men include Well & Being Spa Fairmont Scottsdale Princess, We Do Men: The Man Spa, The Phoenician Spa plus Joya at Omni Scottsdale Resort & Spa. Enjoy some well-deserved leisurely luxury during this special bachelor party so when it's done you will feel restored and replenished again.
Transportation Tips for a Scottsdale Bachelor Party
If you're planning a bachelor party in Scottsdale, it's easy to get around with Uber or golf carts. Whether visiting Old Town or moving between activities, these services guarantee safe and timely transportation throughout the city.
For an even more unique experience of Scottsdale and for larger groups, renting a party bus is the way to go! Try booking your party bus for a night on the town or to and from the golf course. Renting bikes allows for convenient exploration while also being environmentally friendly! Plus, there is no better way to appreciate the stunning Arizona landscapes than cycling through them during your special night out!
Best Time to Plan Your Scottsdale Bachelor Party
Organizing a successful Scottsdale bachelor party requires perfect timing. A great period to take advantage of all that the city has to offer is between late fall and early spring when glorious weather conditions are ideal for outdoor activities, swimming pools open up making pool parties possible from April until September.
If you're looking forward to an unforgettable experience with beautiful scenery, engaging fun options and entertaining nightlife, then it's time you began preparing your ultimate trip at once! With its never ending opportunities, make sure every moment counts as these will be memories kept forever.
Summary
The city of Scottsdale, Arizona is a perfect destination for an unforgettable bachelor party. To make the most out of your trip, we have compiled this three-day itinerary with recommended accommodation and advice on when to visit. With its vast selection ranging from golfing outings to wild activities at night as well as other unique experiences. There will be something fun for all!So get together with your friends and prepare yourself for one amazing adventure that you'll remember forever!
Frequently Asked Questions
Is Scottsdale a good place for a bachelor party?
A trip to Scottsdale for your bachelor party will leave you with memories that last a lifetime. From the desert landscape and relaxing luxury resorts, to bustling clubs and restaurants creating an electric nightlife – it's everything you need for an unforgettable experience.
Planning your special event in this vibrant city means treating yourself (and your group) to all of its thrilling amenities! Whether looking for peace or parties, hosting a bachelor party in Scottsdale is sure to give everyone surprises they won't soon forget.
Why is Scottsdale popular for bachelor parties?
Scottsdale is a highly sought after location for bachelor parties due to the variety of activities, such as golf courses, spas and desert tours. The nightlife scene offers an array of bars and clubs along with concerts which make it ideal for celebrating any special occasion.
Overall, this city provides enough entertainment options that guests will have no shortage of things to do!
Who usually pays for the bachelor party?
Throwing a wild and memorable bachelor party doesn't have to be expensive! Each person attending the event typically pays their own way, with the exception of the groom's individual costs when travel is involved.
Get creative and enjoy planning this special night!
What should I pack for a Scottsdale bachelor party?
Plan to have an amazing bachelor party in Scottsdale! Prepare by bringing your swimsuit, shades, sunscreen and of course clothes that are ready for the festivities.
Remember to bring some extra money with you because there will be tons of fun activities planned – it's sure going to be one unforgettable trip!
Is Arizona a good place for a bachelor party?
Arizona is the perfect spot for a once-in-a-lifetime bachelor party! From exciting activities in nature to thrilling nightlife, this stunning state has everything necessary to make your guys' getaway an unforgettable one.
From exploring all of Arizona's hidden gems and secrets, you won't be disappointed with this destination choice for celebrating your final moments as single life. It truly makes for an awesome location to host that special event, so book it before someone else does!