Unleash the Fun: All-In-One Stop to Book Your Party Bus With Strippers
To take your celebration to the next level, why not add a touch of sizzling excitement? Elevate your party experience by booking talented and professional strippers to entertain you and your guests on the party bus. Old Town Scottsdale Strippers ensures that you have access to the finest performers who will add an extra thrill to your event.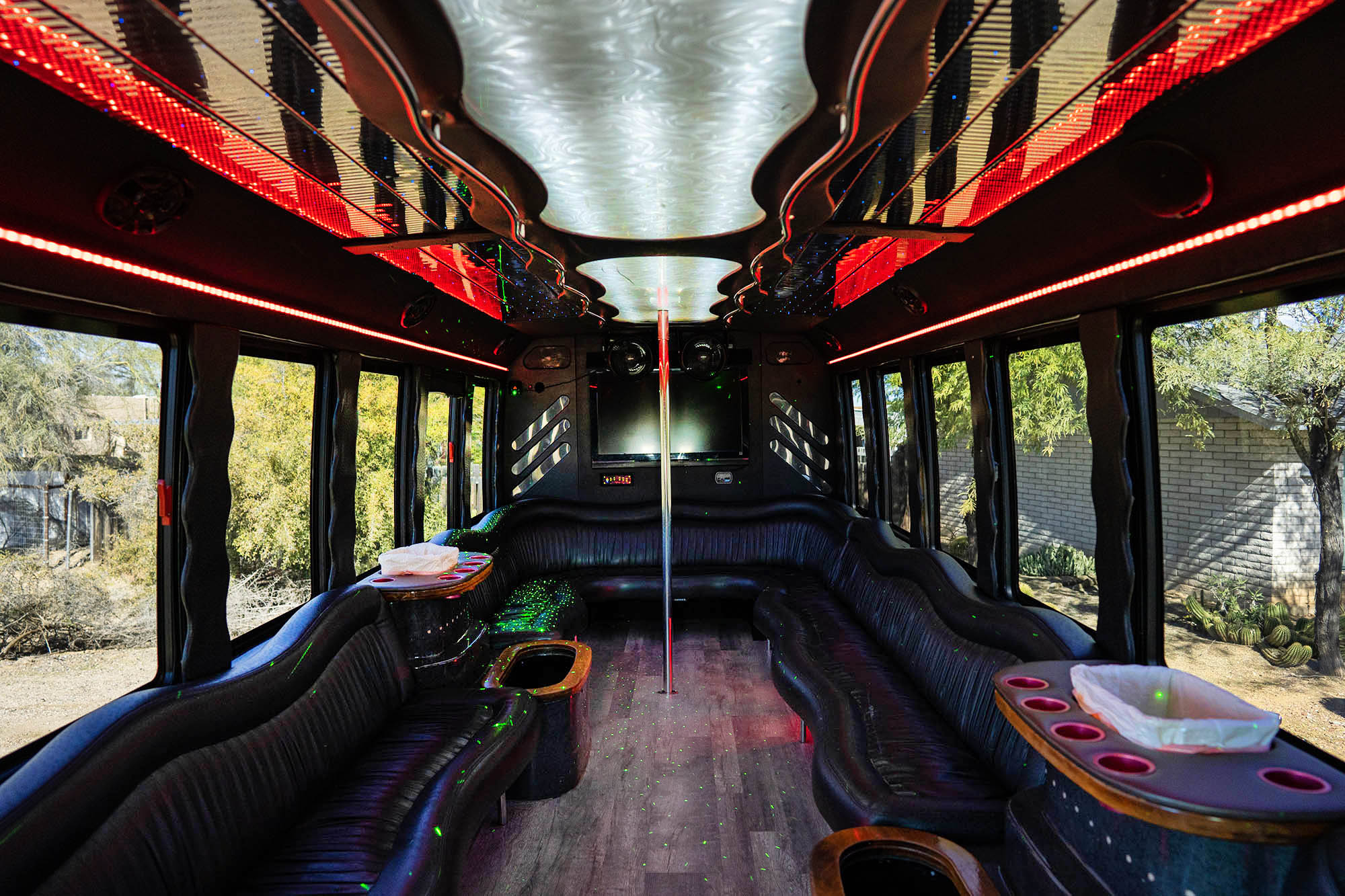 Book Your Unforgettable Party Bus Experience in Scottsdale and Surrounding Areas!
Are you looking to host a memorable celebration, corporate event, or an unforgettable night out with friends in Scottsdale or the surrounding areas? Look no further! We are here to assist you in securing the ultimate party bus experience for your special occasion. Check out some of the locations we serve here.
Why Choose Our Party Bus Booking Service?
As experts in party bus bookings, we have established strong partnerships with the best party bus providers in Scottsdale and nearby areas. Our dedicated team is committed to ensuring your event is nothing short of spectacular, offering seamless booking services, personalized party packages, and access to a fleet of extravagant party buses. Let us handle your party bus reservation and on board stripper entertainment.
Why Party On Wheels?
A party bus adds a touch of glamor and excitement to any event. It offers the convenience of mobile entertainment, allowing you and your guests to enjoy the festivities without worrying about transportation logistics. With our party buses, the fun begins from the moment you step on board, ensuring an electrifying experience throughout the journey.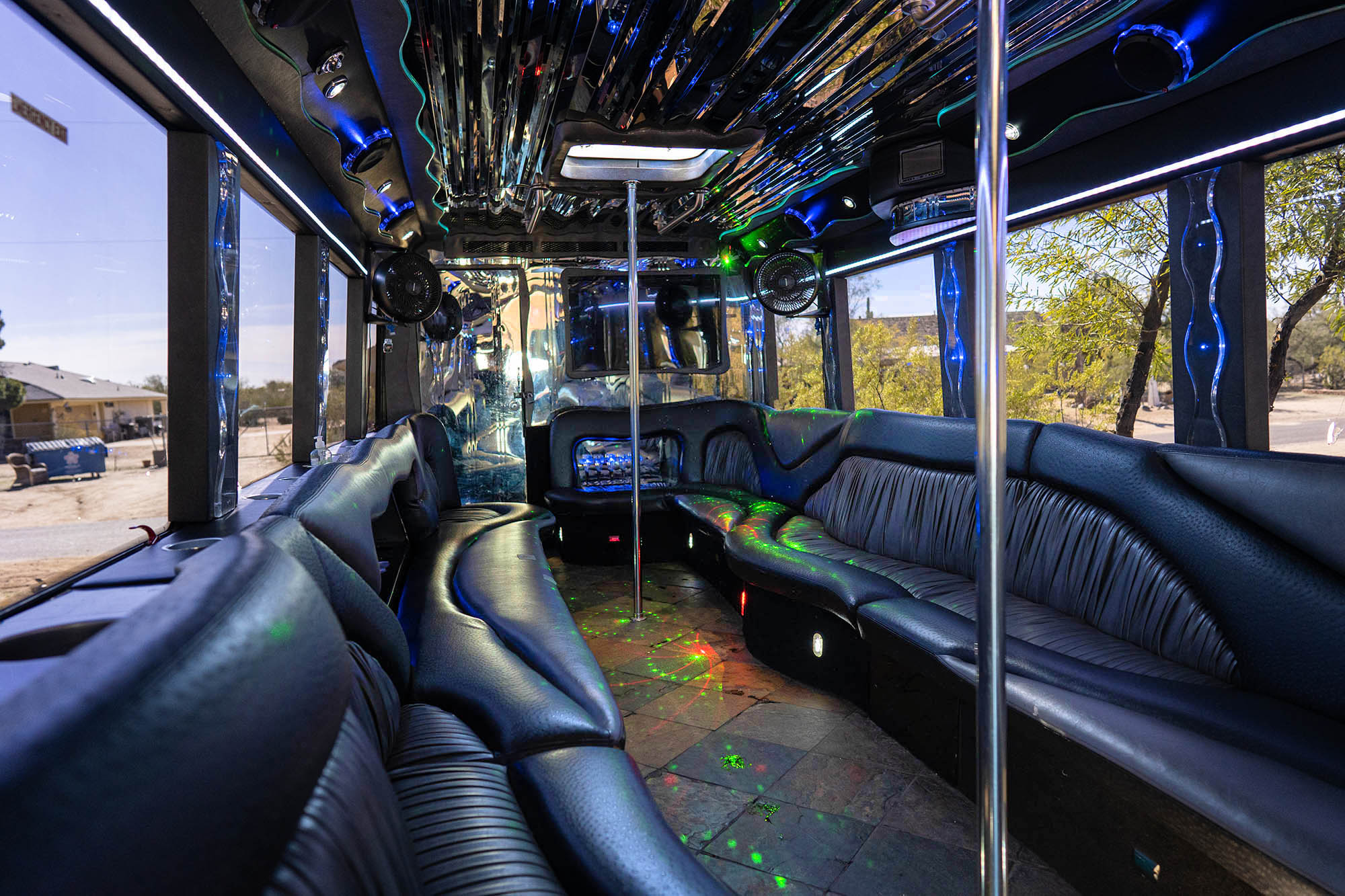 Book Your Party Bus Today!
Don't miss the opportunity to elevate your event with our exceptional party bus booking service. Whether it's a birthday celebration, a bachelorette party, or a corporate event, we have the perfect party bus to suit your needs. Contact us now to secure your booking and make your upcoming event a celebration to remember.
Let us take care of the details while you focus on making memories with your loved ones. Book your party bus today by calling us at 1-602-536-5003 and get ready for an unforgettable journey through the streets of Scottsdale and surrounding areas!
We guarantee our Scottsdale Strippers will make your show legendary! Each exotic dancer customizes their shows to what you desire. Choose between a mild, sweet, innocent, and classy party or a wild, raunchy party for the history books. That's right, we have something for everyone!
Reach out to our friendly team either through our book now page or by giving us a call at 1-602-536-5003. Let us know the details of your event, including the date, number of guests, and any special requirements you may have.
Customize Your Experience
Our team will work closely with you to create a custom party package that matches your event's theme and preferences. We specialize in entertainment options and we will tailor the experience to make it truly unforgettable.We will place you on our fleet of luxurious party buses, each equipped with top-of-the-line amenities to provide the ultimate party-on-wheels experience. Our vehicles are spacious, comfortable, and designed to cater to all your party needs.
On the day of your event, our professional chauffeurs will be ready to whisk you and your guests away on an exhilarating journey. Your safety and enjoyment are our top priorities, so relax and let the festivities begin!